Monaco Patio Table Collection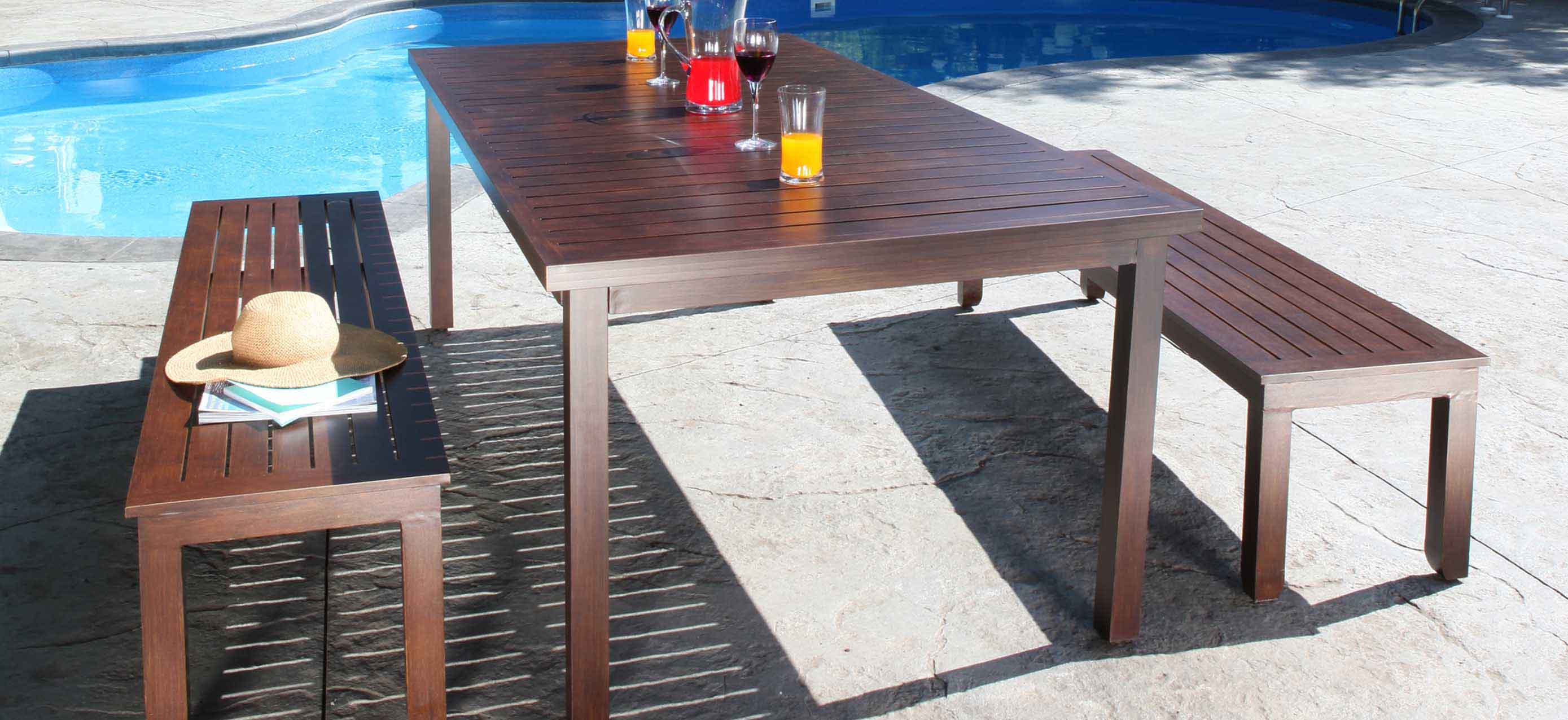 Questions & Answers
Does the Monaco 102 inch extending rectangle table have removable leafs or do the leaves fold and store inside the table? In order to increase the size of the table do you have to lift the table or does just the table top slide?
Paula
|
February 22, 2016
Hi Paula, The 2 leaves are self storing. There is a stationary middle area where the umbrella hole is and the leaves are on either side of it so that you can extend the table without interfering with the umbrella. The sides slide out and back in.
cabanacoast.com
|
February 22, 2016
Our aluminum outdoor furniture has always peeled. Its black and looks awful - yet cost a lot of money.
Will the Monoco Aluminum table peel after a few hard winters in Toronto Canada?
Isabella
|
May 22, 2016
Hi Isabella,
Thank you for your interest in our patio furniture. We are located in Toronto as well and our furniture is suitable for Canadian Winters however we do require covering it during the Winter. Our aluminum finish has a 5 year Limited Warranty against peeling, cracking, or blistering for a period of 5 years from the date of purchase. Here is a link to our patio furniture warranty:
https://www.cabanacoast.com/warranty.php
. Happy Shopping!
cabanacoast.com
|
May 22, 2016
How do i pull open/extend the leaves. Is there a lock beneath that I have to open to pull the ends apart?
Gabrielle
|
December 08, 2018
Hi Gabrielle,
Thank you for your question! The Monaco Extending Table has two butterfly leaves which store underneath the tabletop when not in use. To extend the table, you simply pull each end of the table out, open the butterfly leaves and push the table ends in against them. There are stays which hold the leaves in place. We hope you find this information to be helpful.
cabanacoast.com
|
December 08, 2018